Looking for ways to eat less animal meat but not lose the flavor? Try blending animal proteins with mushrooms! Mushrooms are low in calories, fat free and very low in sodium and bring umami to dishes. Blending animal proteins with mushrooms can decrease calories and saturated fat in traditional dishes while keeping them packed with flavor! Here are 5 ways to blend mushrooms.
Blended Al Pastor Tacos with Pineapple Jalapeno Slaw
Hearty mushrooms are blended with ground turkey to create an easy taco filling that mimics the flavors of traditional al pastor. Each taco is topped with a sweet and tangy coleslaw made with pineapple and bits of spicy pickled jalapenos.
Check out this recipe
Better-Tasting Breakfast Sausage – Mushroom Council
Make better-tasting breakfast sausage from scratch by adding the nutrition and flavor of sauteed mushrooms with this recipe from Serena Ball, MS, RD.
Check out this recipe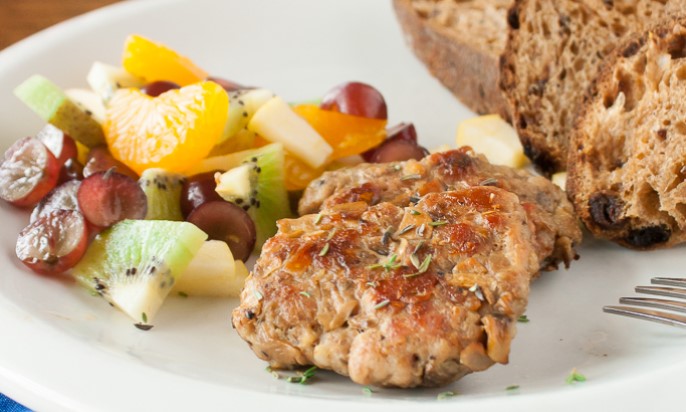 Blended Meatballs – Mushroom Council
Umami-rich mushrooms are blended with ground beef and seasoned to create the perfect Italian-style meatball. Serve with marinara and spaghetti or toss with a Teriyaki sauce and serve as an appetizer.
Check out this recipe
Mighty Mushroom Blended Burger – Mushroom Council
Instead of topping a burger with mushrooms, blend any type of mushroom into ground beef to create this Mighty Burger.
Check out this recipe